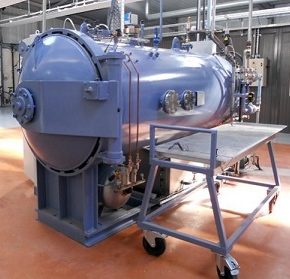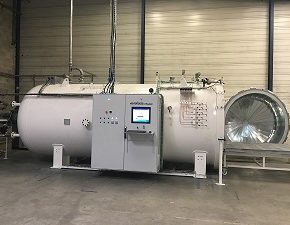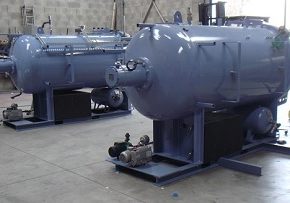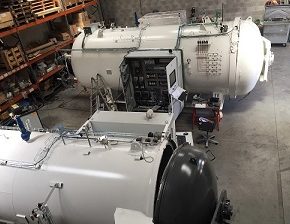 Autoclave LAB 115 - 120 - 1530 - 1540 - 2040
Aeroform Composites designed a new range of standard autoclaves called LAB:
LAB 115 (Øint 1mx 1.5m long), 10 bar 220°C.
LAB 120 (Øint 1mx 2m long), 10 bar 220°C.
LAB 1530 (Øint 1.5mx 3m long), 10 bar 220°C.
LAB 1540 (Øint 1.5mx 4m long), 10 bar 220°C.
LAB 2040 (Øint 2mx 4m long), 10 bar 220°C.
These equipment are  dedicated to laboratories, research centers, universities and also to cure small parts in  composite mainly for the aerospace industry or motor sport industry. Manufacturing 100% French , in our workshop  near Lyon, according to Europeans legislation DESP 97/23/CE  for pressel vessels.
This standard autoclave very economical,  will be fully mounted on a platform with all equipment  pre-wired and with all safety devices.  Easy to install.
Fully tested in our workshop, a pre commissioning report will be sent before shipment . Short lead time .
Autoclave type LAB120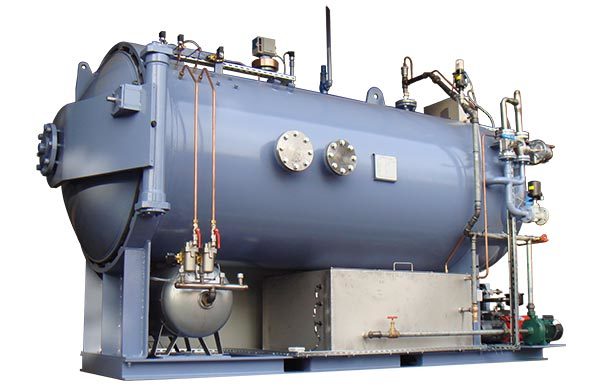 Do not hesitate to contact us to receive a technical and commercial proposal.