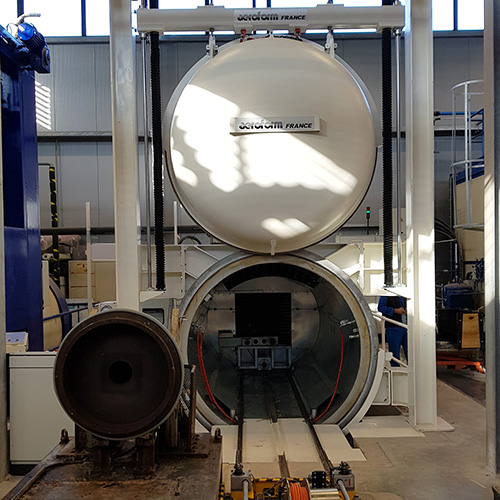 Bespoke autoclaves
Our know-how of more than 25 years in bespoke composite autoclaves, allows us to produce a wide range of equipment adapted to very diverse applications. The dimensions of our autoclaves depend on your specifications.
We design assemblies up to 20 bar and 450 ° C pressure and up to 3.5 meters diameter.
Aeroform also proposes modifications or improvement on your autoclaves, such as closed loop cooling system, improved steering system, complex vacuum system.
Find here our standard autoclaves
Do not hesitate to contact us to receive a technical and commercial proposal.