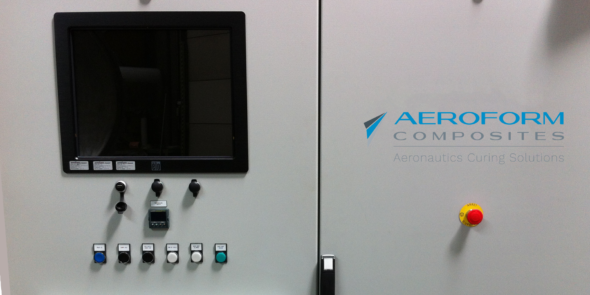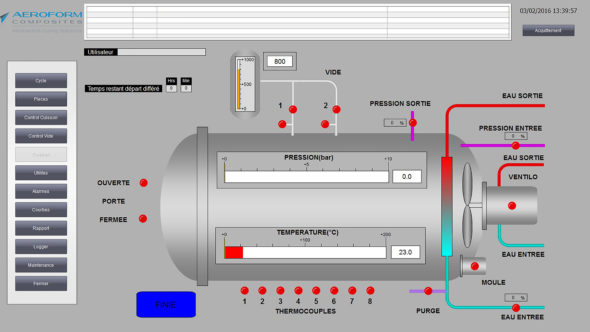 Control system

Aeroform has developed an evolutionary control system (AFACS: Aeroform France Autoclave Control System) adapted to autoclaves. This system is intended for the polymerization of composite parts and complies with NADCAP standards.
The "AFACS e" level is the perfect basic level for autoclaves with less than 20 thermocouples. This system incorporates a Eurotherm 15 "touch unit which has the advantage of being a digital recorder. It can be connected via Ethernet network to computers.
The AFACS I level is the top level, with supervision, perfect for autoclaves with 10 vacuums and 20 thermocouples.
Our AFACS II control system is installed on all types of autoclaves, with no limits on thermocouples and vacuum. It allows to have personalized reports.
Quality and maintenance modules are integrated.
All of our AFACS systems may be NADCAP optional.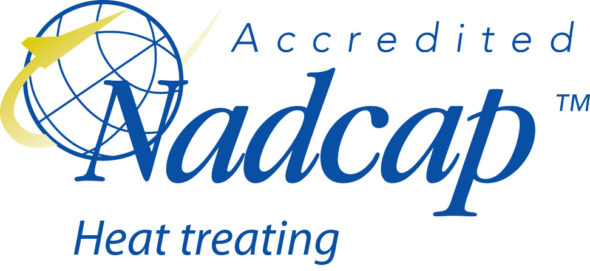 Do not hesitate to contact us to receive a technical and commercial proposal.