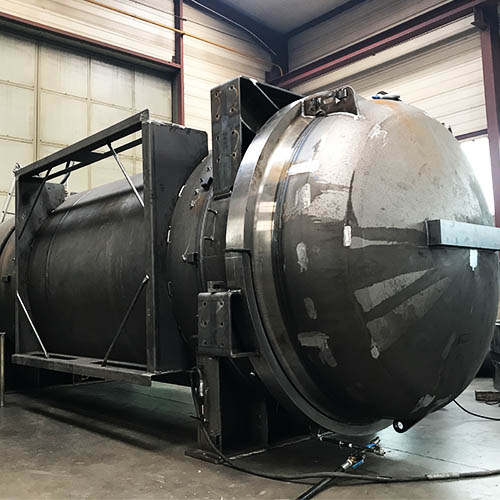 Hydraulic test
Aeroform Composites proposes to send on site a team specially trained to do a successful hydraulic test, which must be done, in some countries, every 10 years.
We have also a possibility to offer acoustical test to avoid to strip the vessel out.
During this intervention we recommend some maintenance work.
For small autoclaves, it is economically interesting to ship them for the test in our workshops.
Do not hesitate to contact us to receive a technical and commercial proposal.