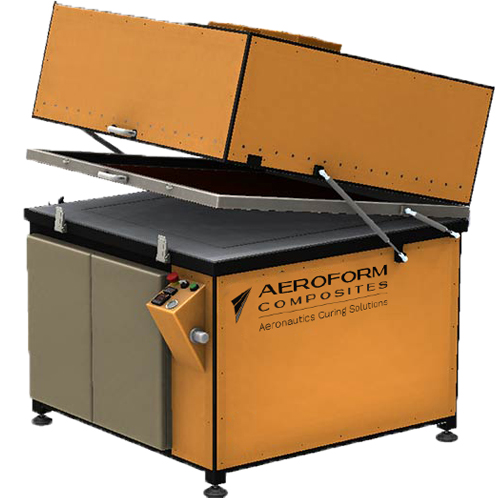 Hot Drape formers

Aeroform supplies a small size of Hot Drape Former using atmospheric pressure to pre-form by heating (prior to RTM or RI) thanks to a re- usable rubber or silicone membrane.
Materials to be cured are for instance pre-forming carbon fibre, glass, Kevlar, other woven materials in pre impregnated (pre-preg) and dry forms.
Composite plate is cured directly on the vacuum bed, no moulds are required.
Do not hesitate to contact us to receive a technical and commercial proposal.